2022 DRT Indefinitely Postponed
The DRT organizing team has decided to pause efforts on the October 2022 event this year due primarily to a lack of capacity. We hope to come back in a future year to teach and practice resiliency skills by bike.
The Disaster Relief Trials (DRT) is a cargo bike event designed to help demonstrate the capabilities of bikes in disaster situations. The riders will plan and navigate a course of their choosing through the city, to designated check points, in order to fulfill the criteria of the trials, with fully loaded bikes on city roads. At each check point riders will encounter obstacles or complete tasks to assist response teams (like a neighborhood Community Emergency Response Team – CERT group). While the riders are completing the course, a Resiliency Fair will be held at Kiwanis Park at Skinner Butte (the start/finish line) as well as a "Fiets of Parenthood" short course for family cargo bikers and younger riders. The first Eugene ride was held in 2013 and then two more events were held in 2014 and 2015.
The Fair
The Disaster Resiliency Fair is a great place to show off emergency preparedness supplies, bikes, resiliency gear and information to people interested in living a sustainable and prepared lifestyle. DRT riders come back to the Fair several times during the day, so it's a fun place to watch the action and get you and your family prepared!
Logistics
The DRT will start and finish at Kiwanis Park at Skinner Butte on Saturday October 8th, 2022.
The Resiliency Fair will include music, vendors, community booths, family activities, competition excitement and more! An awards ceremony will follow.
Volunteer!
We need volunteers to make the event a success; consider registering to volunteer for a couple hours at the event. You'll be doing your part to help out…and get a cool DRT shirt out of it!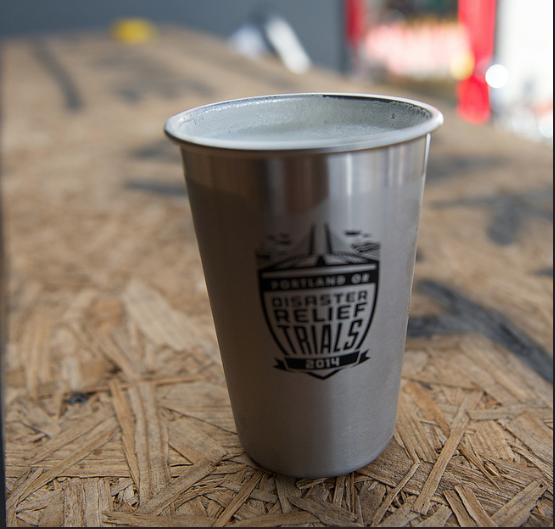 Riders:
Determine if you are in the Survival, Resilience, or Responder class. Included in your registration is: a DRT T-shirt, special edition 2022 Eugene DRT stainless steel pint cup, and other cool swag.
You can also place an order for an extra shirt or pint cup to be picked up at the event.